We'd like to teach you how to recognize a Mortgage Opportunity, with this course Lender Expert — Be The Lender, Canada's 1st Online Course that teaches you how to be a self-directed mortgage lender.
We are the Partners of The Funding Department - Canada's National Mortgage Support Desk. Thousands of Mortgage Brokers and individual clients in Canada look to our team for Mortgage Lending Advice. Understanding how to identify a lending opportunity is paramount to having a sound lending portfolio. Making quick decisions in a confident manner will set you apart from other investors. You can bank on learning from professionals here at Canada's ONLY National Mortgage Broker Support Desk - The Funding Department.
Additionally you will hear from industry professionals such as Leigh Walker of Lawrenson Walker Real Estate Appraisers, British Columbia's TOP Appraisal Firm. Leigh sits down with us to provide a lens on the Appraisal Process and how to effectively analyze an appraisal report. We also hear from BC's TOP Real Estate Lawyer Tony Spagnuolo of Spagnuolo & Company Real Estate Lawyers. Tony appears in Chapter 7, The Funding Chapter as he sheds light on the Legal Registration process from a Lender's lens and the Borrowers side as they are each represented independently during a private mortgage registration. This is small sample of what you can expect when enrolling in our course Lender Expert - Be The Lender.

ADDITIONAL VALUE: Over $5,000 in Legal Document Templates are included as downloadable documents in our resource section as tools for you to use as your own.

There are thousands of individuals across the country who lend out their own personal money in the form of a mortgage. This is called Self-Directed Mortgage Lending.
So What is a Mortgage? and that shouldn't be taken as "silly" question..

It is important to distinguish the difference between the legal and financial aspects of a Mortgage. Legally Speaking a mortgage is not a loan. A mortgage is an interest in land created by a contract, used as security for a loan given by a lender to a borrower. Understanding how to identify a mortgage loan opportunity and how to analyze and effectively fund the mortgage request is broken down step by step throughout this course.
The most common reason someone would seek a mortgage loan is for the purchase of a home. Home prices usually far exceed the amount of money someone could save up in order to buy it with all cash. So instead, a down payment in the form of a small part of the total purchase price is provided by a Buyer, and the rest is borrowed, from a Lender. Normally a Bank or other Institution will provide the Loan and intern, register a mortgage, on the property as security. Some other common reasons a home owner would seek mortgage financing are situations like: Taking out equity to do some renovations, to pay off and consolidate debt such as credit cards, LOC's or vehicle loans, to put money into investments such as new business ventures or use as down payment on a new home purchase or rental property. Or it could be used for buying out a former spouse off title or another family member. As you complete this course you will also have a strong understanding of the types of borrowers that seek mortgage loans from investors and lenders such as yourself.
The list of reasons for a Home Owner to use Home Equity could go on and we'll outline a real life example in the FREE chapter down below. We also highlight this same deal scenario during a webinar that we host daily for FREE. If you have not taking part in one of our webinars before find the link below to register NOW for free.

Immediately, in exchange for loaning out money to a Home Owner, the lender receives a legal interest in the property, as security for the loan. The Lender will also earn interest on their money, as a return on investment over the term of the mortgage, usually being set out at 12 months. Recognizing the loan opportunity to funding the deal and to managing the active loan are a few pillars you will be afforded by the time you have completed this course.
So where does the loan money come from?? Lets dive in, enroll NOW.
Check out Chapter 1 NOW for FREE down in the Curriculum section as it is available to you as a preview.
Additionally as we mentioned above we do host a webinar almost every day of the week where we highlight the entire Lending Process from a High Level. Sign up for this webinar by clicking on the link here: https://www.thefd.ca/btl-webinar

If you are already an experienced lender this course may not apply to you. However we encourage you to join us for the above FREE webinar as we would love to get to know you and we promise to shed some light on to our lending process. At the very least you may get to take something away from our process or we may just be able to work together in some fashion and we relish the opportunity to get to know more great lenders.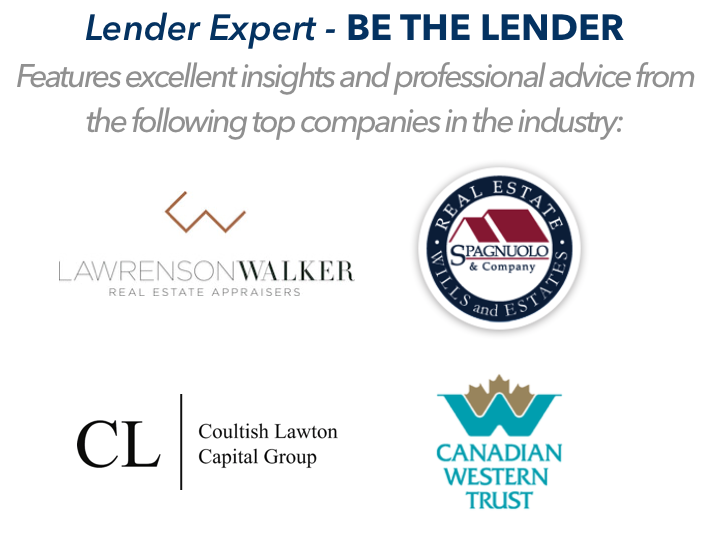 Your Instructor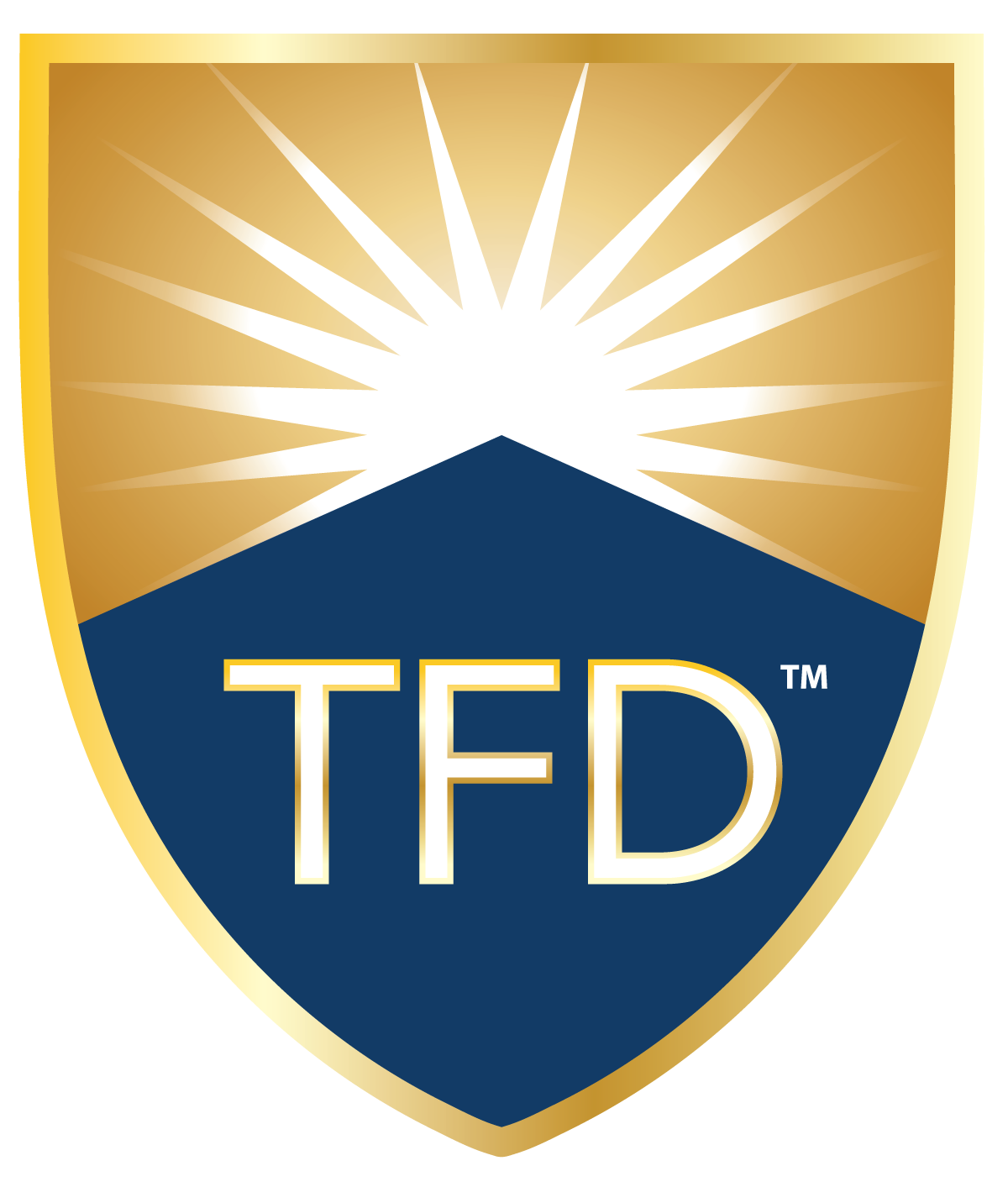 The Funding Department is a Mortgage Support Desk with an extensive Alternative Lender Network providing Underwriting Service for all Mortgage Brokers designed to assist with challenging mortgage files; maximizing Brokers' income and improving Brokers alternative mortgage file knowledge.
Frequently Asked Questions
Do you offer the course for free?
Yes we have partnership with a related Mortgage Brokerage that has agreed to compensate 100% of the cost of the course. Conditions do apply so book a call with us to find out if you qualify for this program. Email us at
[email protected]
How much interest can I make on the funds I lend out?
The amount of interest charged on a loan is ultimately the lender's choice. Many factors can affect how the interest rate is chosen such as: loan position, property location, loan size, duration of the term of the loan, what the borrower will agree to, and how competitive the lender market is (will other lenders that the borrower can contact price the interest rate lower?). As discussed in the course, loan risk is assessed in many different ways, and the interest rate charged to the borrower can reflect either higher or lower risk to the investor. It is recommended that an lender/investor consult with a mortgage broker when considering an interest rate to charge on a mortgage loan.
What lawyer should I use to help me lend out my money?
It is important that you are comfortable with who you work with when investing and lending out your money, so interviewing several law firms is recommended. If you choose to have your mortgage loan professionally administrated (recommended) as discussed in the course, then there will be law firms already set up to receive new lender clients as part of the Administrator's workflow process and network.
Is there a minimum or maximum amount to have to start with to invest in a mortgage?
Generally a minimum of $50,000.00 is an amount useful enough for a borrower to have registered on title. There is no maximum amount that you can designate for funds to be lent out as a mortgage, but a prudent investor and diligent Mortgage Broker would limit the amount of funds invested into one particular property, while considering the total loan size and property value in each case.
If I want to lend out my money after this course, what is the next step?
The first step would be create your Lending Profile as outlined in the course. This is recommended as the first step so you have a good idea of what type of opportunities you may be comfortable lending on. You can consult with a Mortgage Broker who specializes in Self Directed Lending to find out if there may be lending opportunities available that fit your guidelines. Then the next logistical step would be to transfer your RSP funds to one of the institutions discussed in the course if in fact you will be using registered funds. Otherwise, next consult with your lawyer who will be completing the mortgage transaction for guidance around executing your mortgage loan with the funds in your regular account. However, it is recommended that you lend your funds through an experienced Mortgage Broker who will complete the required documentation, underwriting, and administration for you - just ask us!
If I lend my money out and I don't want to keep lending it out, can I go back to investing like I used to?
Absolutely. The process of transferring your funds back to another financial institution once your mortgage loan has been repaid buy the borrower is just as straight forward as the transfer out was. There is no obligation to continue investing as a mortgage lender.
Do you offer an Affiliate Program?
Yes we do! Simply shoot us an email to
[email protected]
for more information on our affiliate program and how you can make money selling our courses.
Do you offer a discount?
Yes we do! We have a 50% discount available for certain industry professionals. We also have a 100% Money Back policy for individuals that decide to lend their funds out through one of our partnered brokerages. For more information on these discount programs please email
[email protected]